Tender breasts, cramping and nausea can all be early signs of pregnancy, and the symptoms can present themselves within the first week following conception.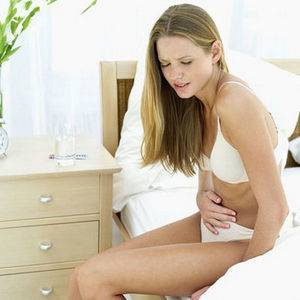 Early signs of pregnancy
Your nipples and/or breasts may feel more sensitive. They may feel tender, tingly and even larger than usual. Your nipples can also change colour
You may notice some bleeding, or spotting as it's often called, which can often be mistaken for a period
Many women often feel more fatigued than usual
Your emotions can be all over the place during pregnancy because of your changing hormones, and you can start to notice this right away
You can begin craving more food or different types of food
Feeling sick, or actually being sick are often symptoms of pregnancy
A positive pregnancy test is of course a big indicator, too!
If you've had unprotected sex, the chances of pregnancy are greatly increased. You should take a pregnancy test if you think you might be pregnant, but do bare in mind that these are not always accurate, particularly early on in a pregnancy.
It's also a good idea to speak to your doctor, as they can give you the best advice, and there are more options available for you early on in a pregnancy.
In the meantime, you can find some great advice about what to do next at Fpa.org.