Probably the best hangover cures are those that directly tackle the number one cause of hangovers - alcohol generated dehydration. 
The antidote to this is, not surprisingly, drinking lots of water.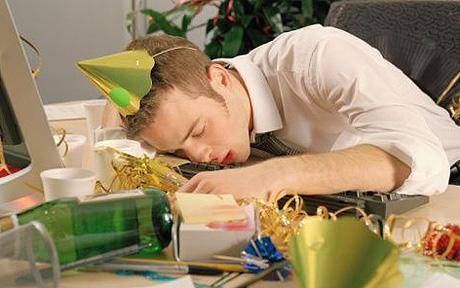 Try and drink at least a pint of water before you go to bed after your heavy night out and drink lots more water next day. Painkillers can help you feel better, though they may irritate your stomach. 
 A fried English breakfast may also put strain on your already-struggling digestive system but you will enjoy a much-needed energy boost from all those calories, plus eggs and meat are rich in Cysteine, an amino acid thought to help clear toxins from the body. 
Fruit juice is good for replacing lost vitamins, boosts energy and helps combat toxins. Lots of sleep will give your hard-working body a welcome break. 
Prevention can be better than cure: eating, and drinking a glass of milk, before you go out will line the stomach against, and slow the absorption of, alcohol. 
 When you're out, a glass of water between alcoholic drinks will also lessen the chances of your waking up with that killer hangover next morning.